Live In Care Services
For people requiring full time assistance and preferring to stay in the comfort of their own home, live in care is the perfect solution.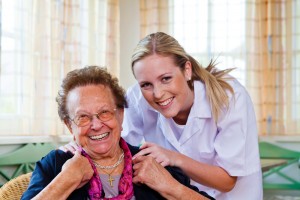 Many of our clients tell us how thankful they are that our service has enabled them to stay in their own homes. Live in care is exactly as it sounds, a home care worker lives in the client's home for a period of time. This service is a viable and often preferred alternative to moving into residential care. Our care services enable the client to remain in their own home within their community and near those loved-ones, pets and friends – and within their own familiar surroundings.
Our team of live in care workers support people in all aspects of their day to day living, helping to maintain independence, mobility and quality of life. We assist with day to day tasks such as getting up/going to bed, bathing and hygiene, dressing/undressing, continence management, medication assistance, meal preparation, companionship to name but a few.
We understand the diversity of care needs, which is why we always tailor a solution to meet your exact needs. Each care worker is carefully selected prior to placement to help ensure compatibility with not only practical needs, but also personal values and expectations.
24 hour live in care provides peace of mind for relatives of our clients too as they can rest easy, safe in the knowledge that their loved one is receiving the personal care they need, and has the support they need, when they need it.
Your Quality Care offers live in care throughout Surrey – please contact us for more details.